I am interested in exploring new narrative possibilities through combining digital media with traditional art techniques. My artistic exploration also investigates new materials, DIY techniques and processes for blending soft electronics and computation as a medium for creating expressive and personally meaningful technological arts. My artwork derives from investigations into soft circuits and drawing,  unconscious thoughts an fictional contemporary stories. I like to portray fantastical scenes and hypothetical encounters that explore whimsical fantasies.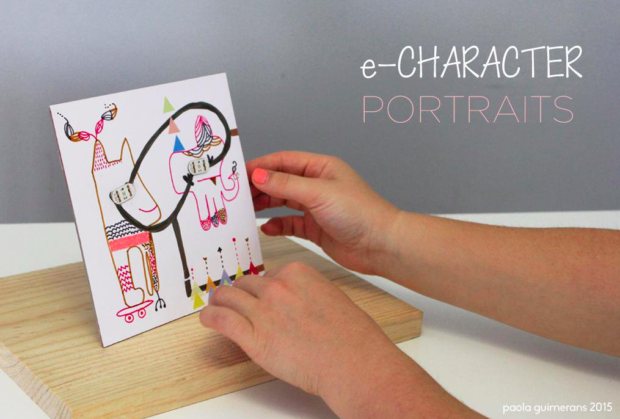 The image you were looking has been deleted, 2010

It is a dyptych that portrays two creatures pulling a rope. Each of the drawings has in the center a QRcode. Audience can take a picture with their cellphones and it will bring them to the Internet to a motion animation.
.
.
.
LAS PRINCESAS DEBAJO DEL AGUA NO TIENEN OREJAS
These drawings are part of an exploration of the fantastic. These figurative fragmented drawings are part of a series that explore fantasy and the undersea world.They were inspired by a sailor I met who believed in the existence of mermaids with brightly colored scales. The drawings explore the sense of imagination wonder and the palette is evokative of undersea. Watercolor, colored pencils and markers on.