Making E-textiles and Soft Computing at School

________
▼ E-textiles, STEAM & Maker Education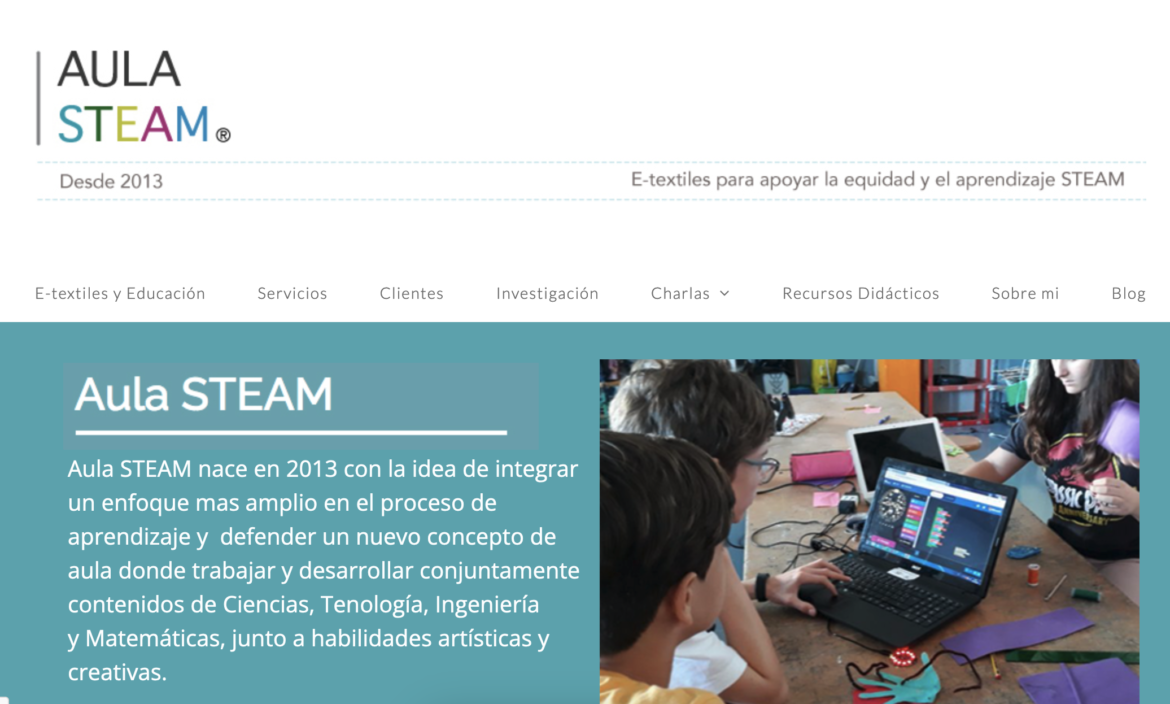 I work as an educational consultant. I design, development and teach transversal educational projects and content adapted for school education with the aim to highlight new opportunities in education for building a bridge between the Arts and STEM. With a strong interdisciplinary academic background, I am an expert on the impact of the  Maker Movement in the field of education.  For over a decade,  I have been researching in the field of educational technology the development of new models of education linked to the field of e-textiles and its implementation in the classroom for teaching electronics, programming and computational thinking.

In 2013, I started to promote in Spain the project Aula STEAM  a pioneering initiative in the field of educational technology that aims to integrate the emerging field of textiles and electronics (e-textiles) within the Spanish educational system. Specially, with the goal to show new cultural practices of digital literacy that provides new educational options for the inclusion of minority audiences – such as women and girls – who otherwise would have not get attracted to STEM fields.
---
Trabajo como asesora en innovación educativa. Como parte de esta labor diseño, imparto y participo en el desarrollo de proyectos de innovación pedagógica y curricular adaptados a la educación escolar con el objetivo visibilizar la aparición de nuevas oportunidades en la educación. Con una larga formación interdisciplinaria, soy experta en el impacto del  Movimento Maker en la Educación. En este marco, investigo en el ámbito de la tecnología educativa el desarrollo de nuevo modelos de educación vinculados al área de los e-textiles y su implementación en el aula para incentivar el aprendizaje de la electrónica, la programación y el pensamiento computacional.
En 2013,  comienzo  en España el proyecto Aula STEAM, una iniciativa pionera en el ámbito educativo que tiene como objetivo  integrar los el campo emergente de los textiles y la electrónica (e-textiles) dentro del sistema educativo español. En especial, con el fin de democratizar  tendencias emergentes que ofrecen nuevas oportunidades educativas para la inclusión de minorías como las mujer y la niña en estas  áreas.