UX/ Wearable Tech Projects
________
▼ Collab / Colaboraciones

2017 / BABY CLOUD
I was working as a interactive designer and e-textile consultant for the team of the proyect BabyCloud that it is a platform for capturing, storing and analyzing daylong audio and photo recordings of children's linguistic environments. The platform is composed of 3 components: Baby Logger, a wearable sensor which collects high definition pictures and high-quality recordings to be later decoded by machine learning algorithms.
Trabajo como consultora y experta en diseño de interacción y e-textiles para el equipo del proyecto BabyCloud. El proyecto BabyCloud, una plataforma vestible diseñada para capturar, almacenar y analizar grabaciones datos lingüísticos de los niños con el fin de recoger datos y mejorar su desarrollo cognitivo.
.
2014- 2015 / BILBAOFTLAB, WEARABLES & FASHION
BFTLab is a project that seeks to create an ecosystem favorable to the use of new wearable technologies as a niche of opportunity for the fashion and technology sector. For this aim to be achieved, the City Hall of Bilbao invited me to be one of the experts to design and coordinate the BFT Lab project. The goal of the project was to work with local maker technologists and 5 companies/ designer in the fashion industry to develop an interactive garment or fashion accessory that includes electronic textile technology and/or is created through digital fabrication. The European Social Found provided funding to develp this project. BIDC Bilbao Ekintza Basque Country, Spain.
BFTLab es un proyecto que busca crear un ecosistema favorable al uso de las nuevas tecnologías vestibles como nicho de oportunidad para el sector de la moda y la tecnología. Para ello, el Ayuntamiento de Bilbao me invitó a ser uno de los expertos encargados de diseñar y coordinar este proyecto cuyo objetivo era trabajar en colaboración con tecnólogos locales, universidades y empresas de moda, para impulsar el desarrollo de nuevos productos de tecnología vestible. Este proyecto contó con el apoyo económico del Fondo Social Europeo.
.
2013 / THINK IN SILCONE
In the frame of the platform Conexiones Improbables, I collaborated with a silicone company to develop a type of silicone that can be used in 3D printers. In this project, I was responsible to guide the company on research and development for a new product and to introduce the employees to new applications of digital fabrication and 3D printers with the goal of the development of a line of business linked to the culture maker. This project was selected as a SEAD Exemplars : Evidence of the Value of Transdisciplinary Projects , a collection of "exemplar" works demonstrating effective intersections among the sciences and engineering with art, design, and the humanities. The exemplars provide evidence of the positive impact that disciplinary integration can have in education, culture, and economic resurgence, as well as contribute to the "STEM to STEAM" debate.
En 2013, en el marco de la plataforma Conexiones improbables, trabajo como consultora para una empresa de siliconas con el fin de desarrollar un tipo de silicona que pueda ser utilizada en impresoras 3D. Este proyecto, fue seleccionado dentro de SEAD Exemplars : Evidence of the Value of Transdisciplinary Projects, una colección de proyectos que demuestra lo efectivas que son las intersecciones entre las ciencias y la ingeniería con el arte, el diseño y las humanidades. Esta colección proporciona la evidencia del impacto positivo que puede tener esta integración disciplinaria en la educación, la cultura y la economía, así como también contribuir al debate "STEM to STEAM".
2011 / HEATIT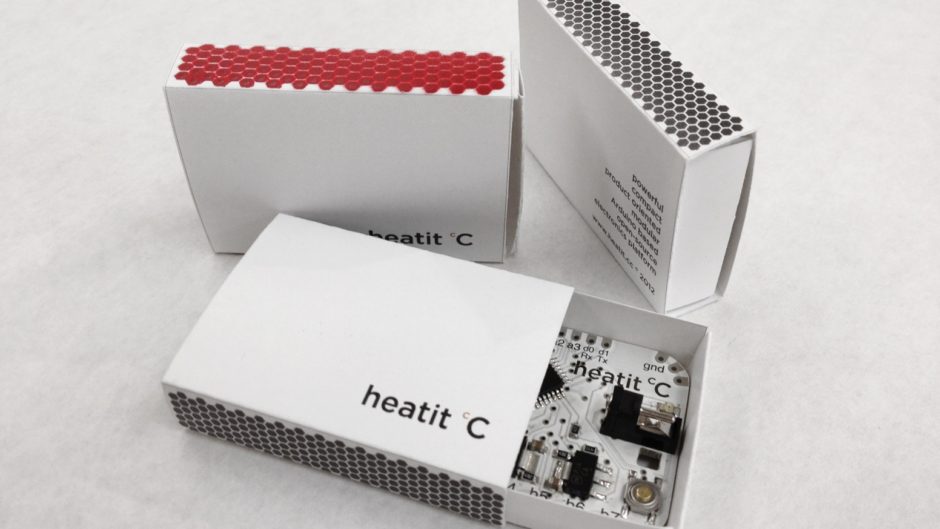 Heatit is an open-source electronics platform to precisely output high current. It is designed to be powerful, modular and compact. I was part of the team that design the board and in 2011 we launched a Kickstarter campaign to fund the product.
Heatit es una plataforma de código abierto pensada para activar materiales ineligentes como el nitinol que necesitan mucha corriente eléctrica. Esta placa esá diseñado para ser modular y compacta. En 2010 formo parte del equipo y colaboradora en el diseño de este producto. En 2011 lanzamos una campaña de Kickstarter para financiar el producto.
.
.
2011 /PAPER JEWLERY KITS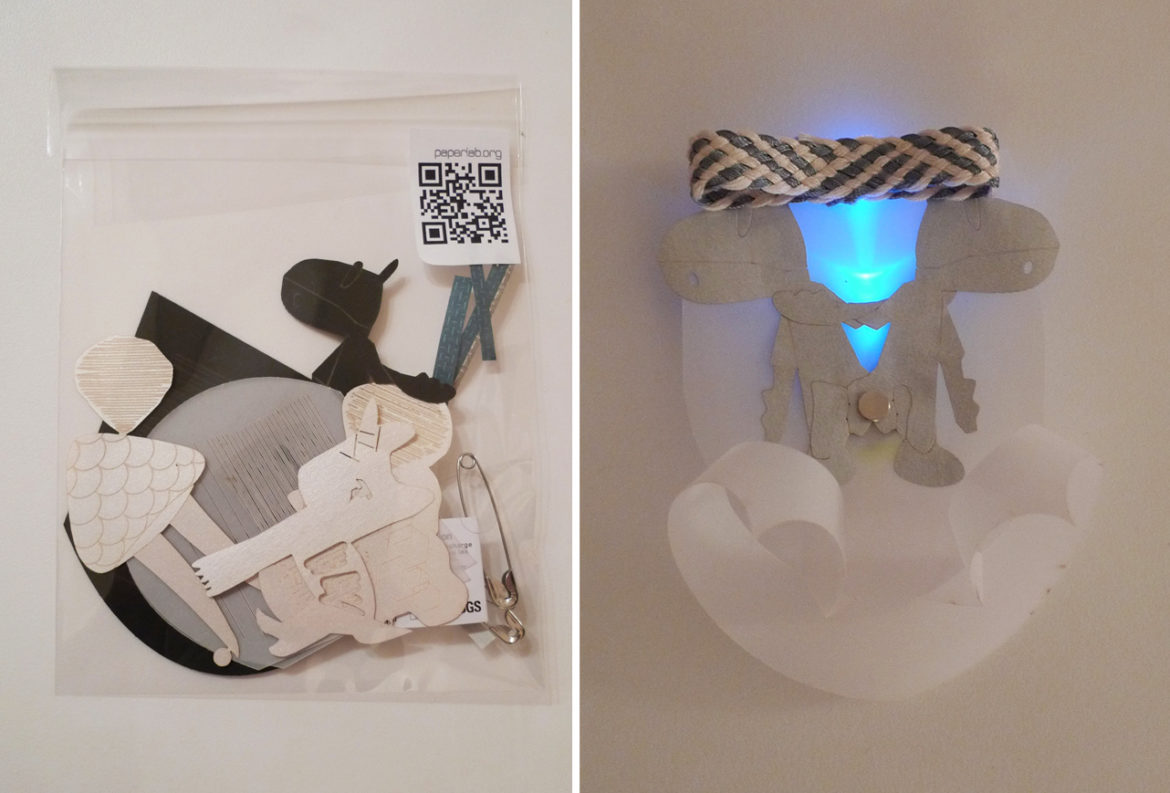 Functional Aesthetics, Vison in Fashionable Technology & EYEBEAM , NY. Organized around the official launch of Functional Aesthetics, Visions in Fashionable Technology by Sabine Seymour, an exhibition at Eyebeam NY, feature pieces from Ripcurl's Heated Wetsuit, Droog's Gluejeans, fabrick.it, Lost Value's Zippy kits and lflect hats, SUN Shirts, miCoach from Adidas as well the paper jewelry kits.
Esta exposición fue organizada para el lanzamiento del libro Functional Aesthetics, Vison in Fashionable Technology por Sabine Seymour. Una exposicion en el Eyebeam de NY, donde se expusieron trabajo de Ripcurl's Heated Wetsuit, Droog's Gluejeans, fabrick.it, Lost Value's Zippy kits and lflect hats, SUN Shirts, miCoach from Adidas y tambien los paper Jewelry Kits.
.