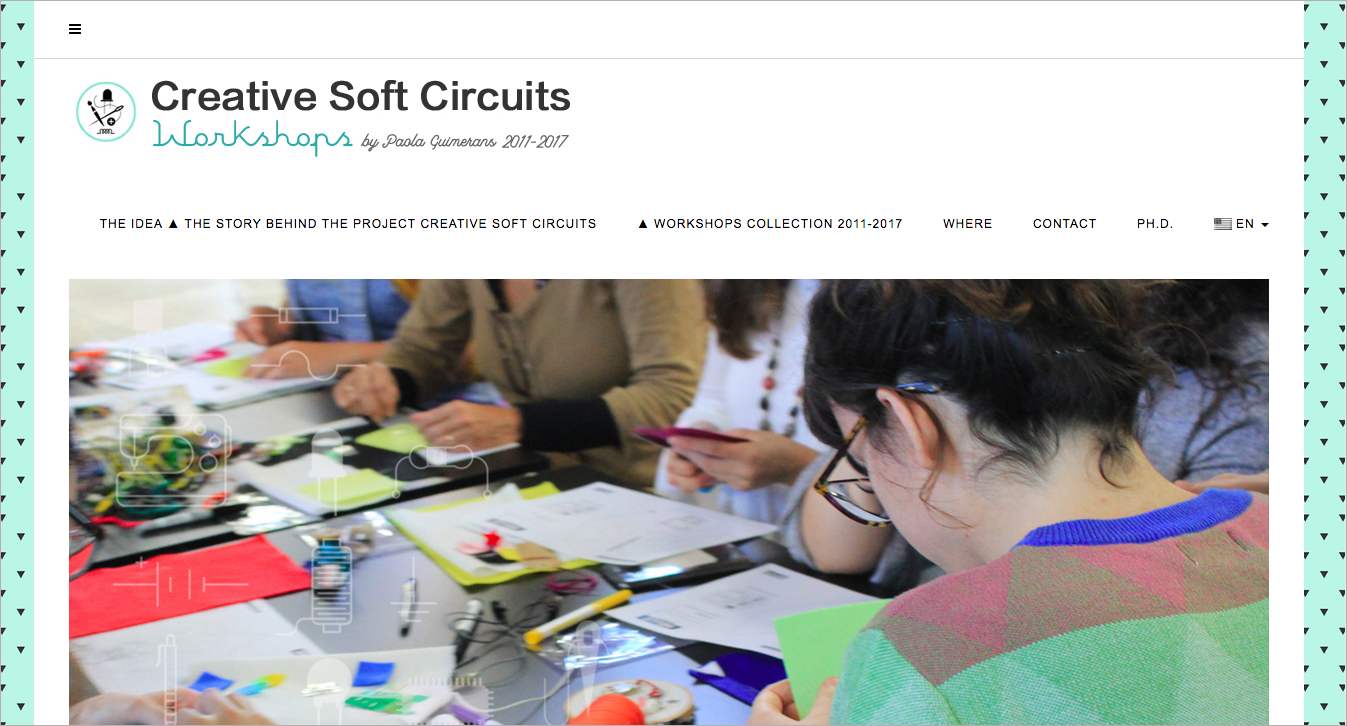 CREATIVE SOFT CIRCUITS (Making Electronics available to everyone)  is a web collection of hands-on workshops focused on creative engagement with electronics, which shows how the current opening of the wearables and e-textiles field would be allow non-technical audiences to approach fundamental concepts of design, circuitry and programming, through practices where design and the development of artistic creativity are fostered.
Creative Soft Circuits is an educational project that aims to pushing digital literacy that are already considered suitable for the acquisition of the transversal 21st Century skills. The backgrounds of the participants are various. The workshops are conducted based on the premise of "learning by doing" and its contents are under a Creative Commons 4.0 license.
CREATIVE SOFT CIRCUITS (Making Electronics Available to Everyone) es una colección de talleres prácticos que documentan como la actual apertura del ámbito de los e-textiles y la tecnología vestible estaría permitiendo acercar la electrónica  y la programación a todos los públicos, a través de prácticas que promueve el desarrollo de la creatividad artística y el diseño. 
Creative Soft Circuits  es un proyecto educativo que tiene como objetivo visibilizar nuevas pedagogías  que ya se consideran aptas para la adquisición de las competencias transversales del XXI. El perfil de los participantes que asisten a estos talleres es diversa. Estos talleres siguen la metodología de aprendizaje "aprender haciendo"  y sus contenidos están bajo una licencia Creative Commons 4.0.